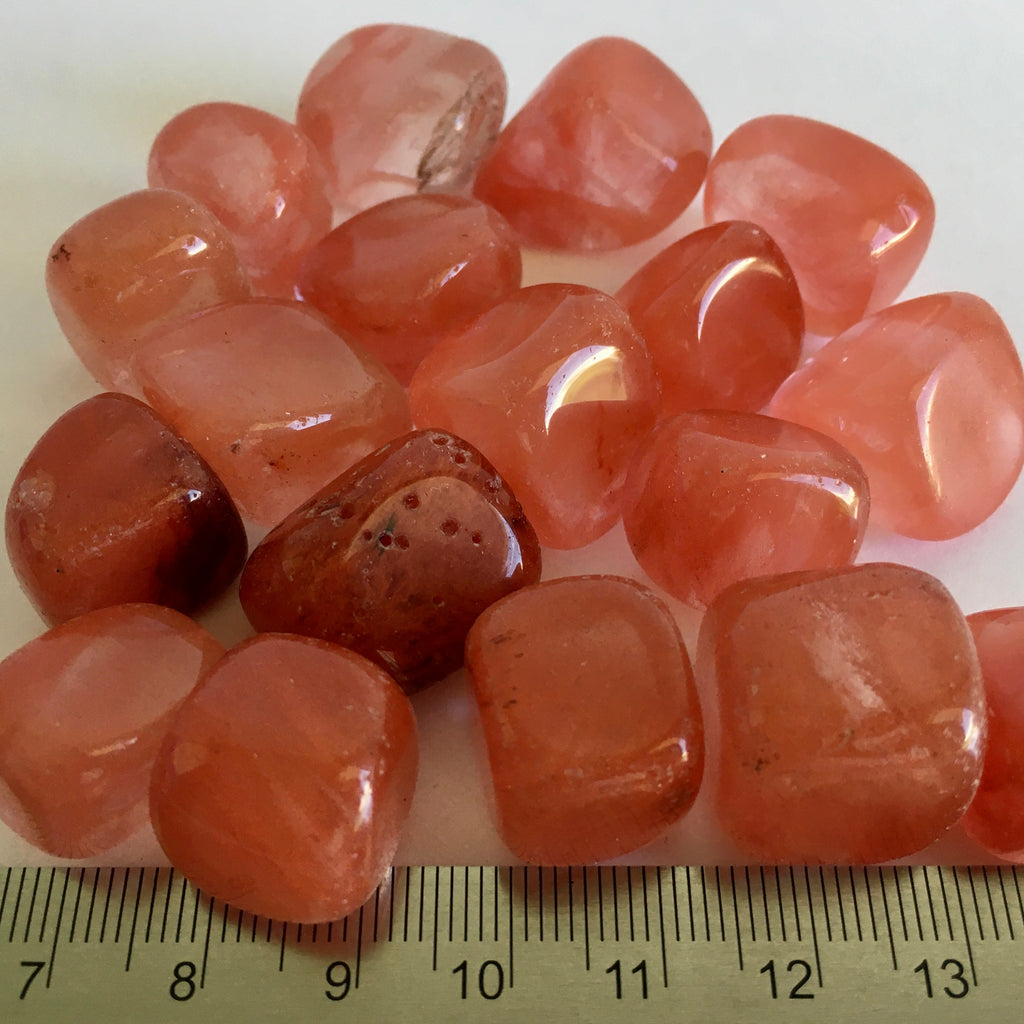 Crystal Medicine
Cherry Quartz Tumbled - 1.99
Human-made Cherry Quartz nuggets.
Average Size: 2 x 2 x 1.5 cm
Average Weight: 0.24 oz
Cherry Quartz: Cherry Quartz is reconstituted Quartz that has been made with Cinnabar.  When melted Cinnabar is added to natural melted Quartz it creates feather and marble-like patterns within. It's important to understand that this is a human-made stone and though it is made from natural materials, it doesn't occur in nature.  Cherry Quartz is said to absorb, store, release and regulate ones' life force energy, and keeping one centered and grounded.  It's good for resetting physical and energetic bodies and restoring balance.  Cherry Quartz promotes action and drive and helps to keep one's vibration high.  It's a stone of vitality, strength, abundance and personal power.  It gives the courage and confidence to achieve success in personal and professional goals.  It can help one to commit to life and work with renewed purpose and energy.  Cherry Quartz helps overcome lethargy and physical exhaustion.  It can also bring heightened spiritual awareness, mental focus and is said to amplify psychic ability.  Cherry Quartz is said to bring awareness to the underlying cause of one's current problems.  It is effective in the treatment of colds, infections, the flu and minor burns.  It can strengthen the physical heart, the circulatory system, the respiratory system and the immune system.  It can also be beneficial for arthritis, insomnia, and spinal contraction.
---
More from this collection