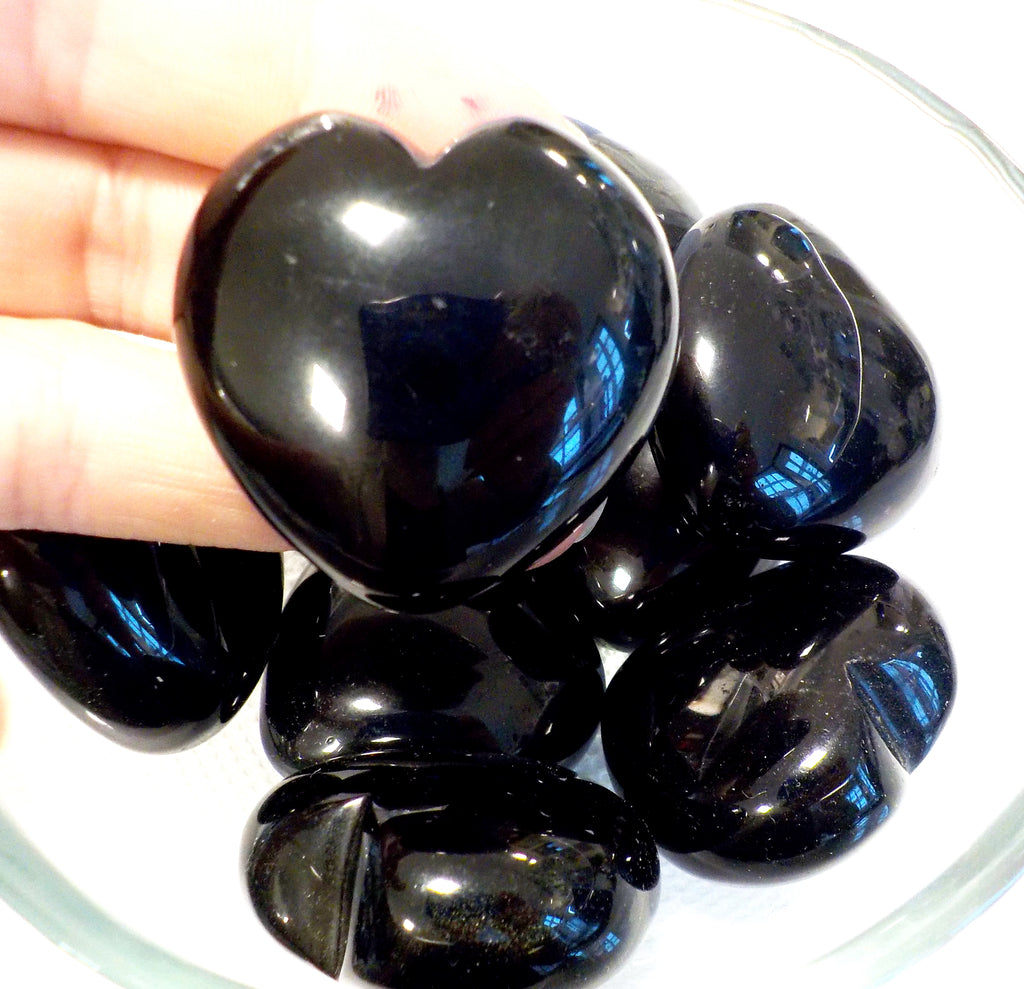 Crystal Medicine
Black Obsidian Heart - 19.99 - Now 9.99!
Sale price
$8.00
Regular price
$16.00
Black Obsidian Hearts from Mexico
Average Weight: 1.2 oz 
Average Size: 4 cm 
Black Obsidian: Black Obsidian is truth enhancing; provides deep soul healing; protects against negativity; draws out mental stress and tension (brings up reasons for the stress); vitalizes soul purpose; eliminates energy blockages; anchors spirit into the body; brings clarity to mind, clears confusion and constricting beliefs –a "bare all stone"; helps discover true self; brings you face-face with your shadow side and helps you to integrate it with love; dissolves emotional blockages and ancient traumas; promotes compassion and strength; aids digestion; detoxifies; aids circulation.  Obsidian carries strong Earth and Fire energies and since ancient times it has been considered a stone of protection.  We can use it to turn away energies we do not wish to experience.  Obsidian's frequencies create a protective shield, preventing you from being sucked into another's power game. Obsidian can also cut the etheric cords that can bind one person to another and also prevent others from attaching themselves to your aura and draining your energy.  It helps dispel fear and negative thoughts so that they do not become manifest and uses these energies to create lessons and opportunities for growth helping you to gain valuable knowledge about your deepest self.  Obsidian asks you to stank back and be receptive to what is happening around you.  Obsidian will guide you toward proper action when the opportunity you have been waiting for arises.
---
More from this collection